COMING SOON – NEXT DATE 2023
NEXT LEVEL LOVE
A SPRING CLEAN RETREAT FOR YOUR RELATIONSHIP
Whether you're yearning to reconnect with your partner, want to reach a more vibrant relationship level, create healthy boundaries and new rituals for connection, or enhance your sex life, Tamar's four-day Relational Intelligence Retreat is a dynamic relationship reboot.
Set in the stunning
Picadilly
Pavilions in the Byron Bay hinterland, which sprawls across two acres and offers private access to Broken Head Beach and walking trails, the space is as nourishing as the workshops themselves.
The retreat is based around Tamar's core belief that couples thrive when they focus on becoming self-actualised individuals, and that this is the way to move towards the most long-lasting, healthy, intimate, attentive and alive relationship possible. Each day will have a different focus, moving from relational history and communication skills, to sexuality and intimacy, and to integration.
While most couples only seek professional help when issues arise, Tamar hopes this retreat can be enjoyed as a preventative measure, and an opportunity to deepen existing connections. It can be a way to repair, but also to protect and enrich, your relationship. Ultimately, it is an invitation to remain awake in love, and to open the door to a more expansive future for you and your relationship.
Picadilly Pavilions, Byron Bay
137 Broken Head Reserve Rd, Broken Head, NSW 2481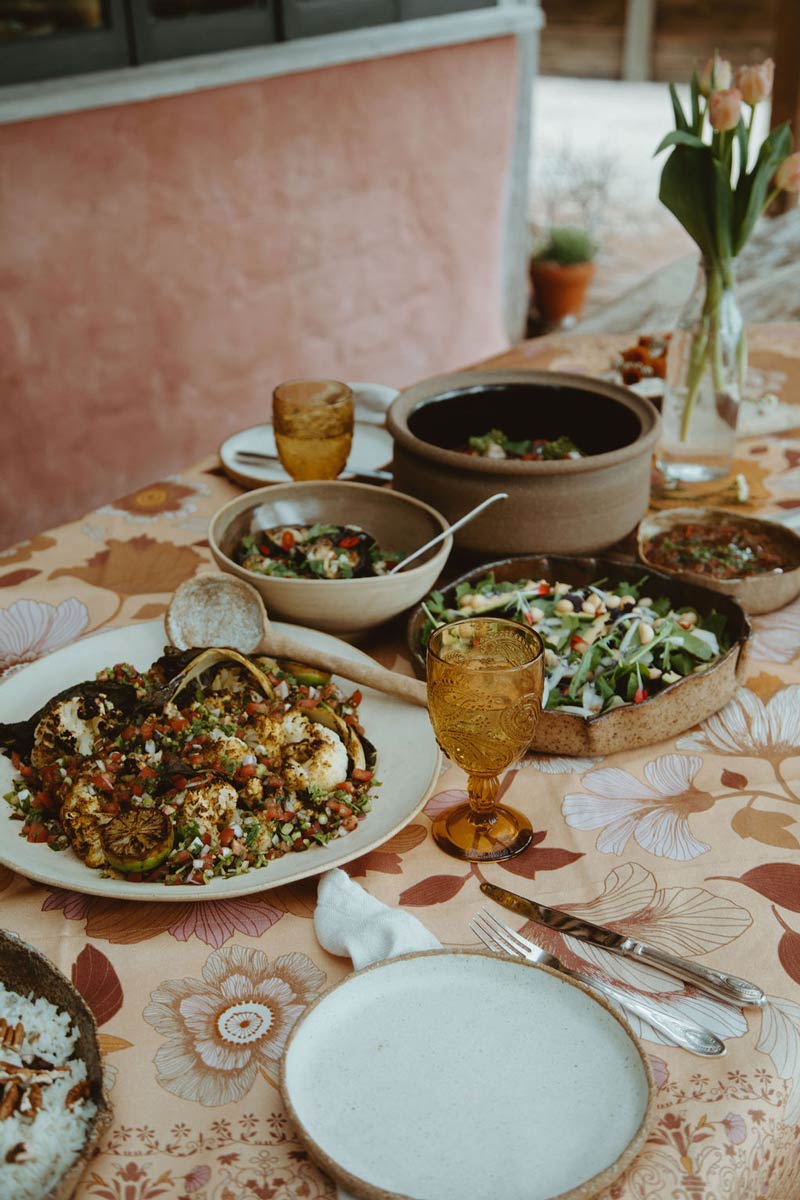 – Daily group coaching sessions with Tamar
– Daily yoga run by Byron's best teachers
– Wholesome vegetarian meals by Burbury Wholefoods
– A sumptuous sound healing
– A private individual session with Tamar
To learn more about this special retreat and register your interest for 2023, or to organise a free 15-minute consultation to see if it's the right fit for you, please click below.

Tamar Ben Hur has been working as a counsellor and psychotherapist specialising in couple therapy with a diverse range of clients, including those from multicultural backgrounds and those with a high public profile, for ten years and runs her own practice in Byron Bay, Australia. 
She is currently working on her Masters of Counselling and Psychotherapy with APAC (Australian College of Applied Professions)
After emigrating from Israel in 2004, with a Bachelor of Arts in Philosophy and Education, Tamar held the position of Managing Director of several successful companies in the private sector while raising her two children. 
Through this time, her growing interest in human development and relationships led her to pursue a career supporting individuals and couples to realise their full potential.